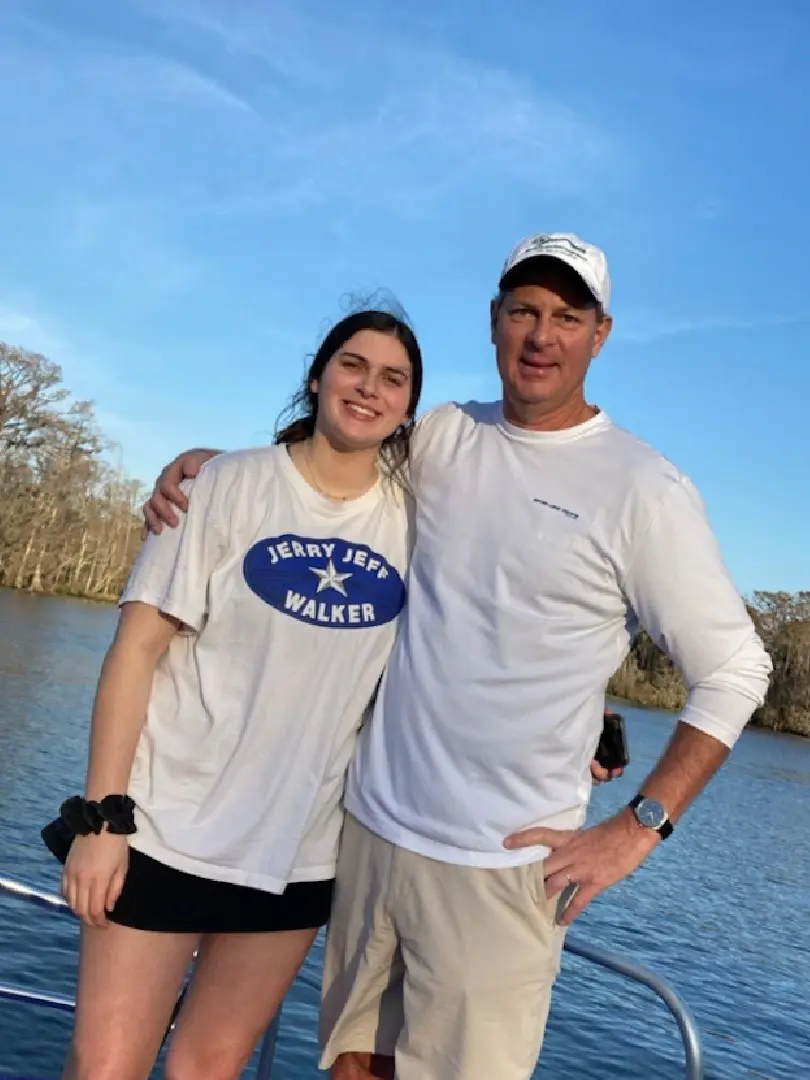 Gregg Quinlan, resides Louisiana with his daughter, I believe his daughter commandeered his shirt. Gregg sailed many times aboard "Room Service" with his FIJI fraternity brothers, all great guys!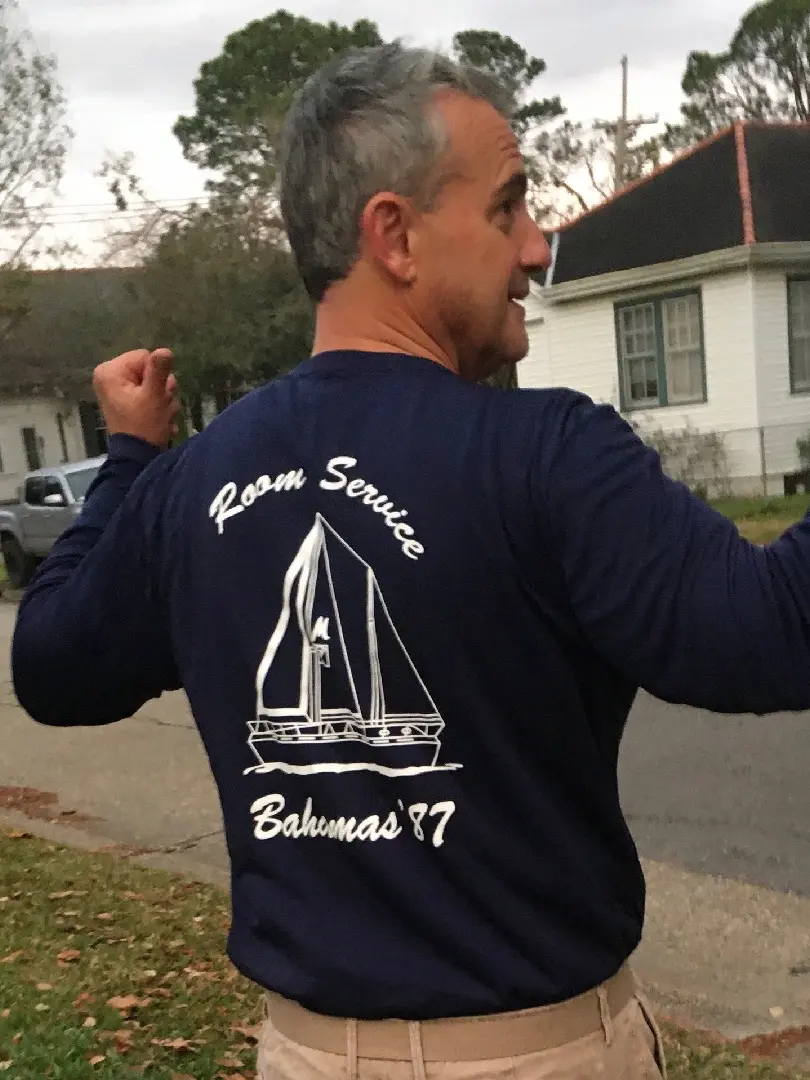 Clay Bloodworth, We are life long friends and still hang together every chance we can, with Bret Harris and Kenny Peacock. I remember like yesterday when Ed Wall flys to Freeport with an ice chest of "Popeyes" fried chicken and dress clothes early in the morning! more pics to come!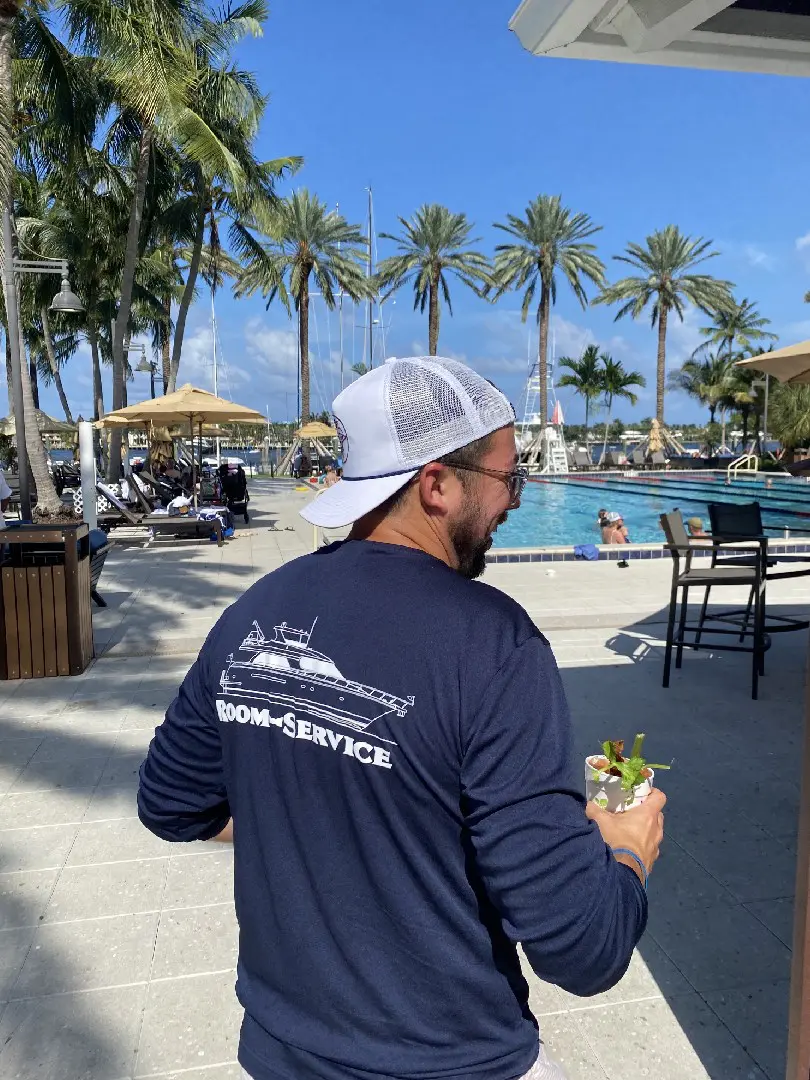 Angelo Golemi, A Louisiana friend and great crawfish cooker here in Fort Lauderdale, it is great that he appreciates the "Room Service" It would have to take me years to explain to him the "Room Service" Bahamas 1987 shirts.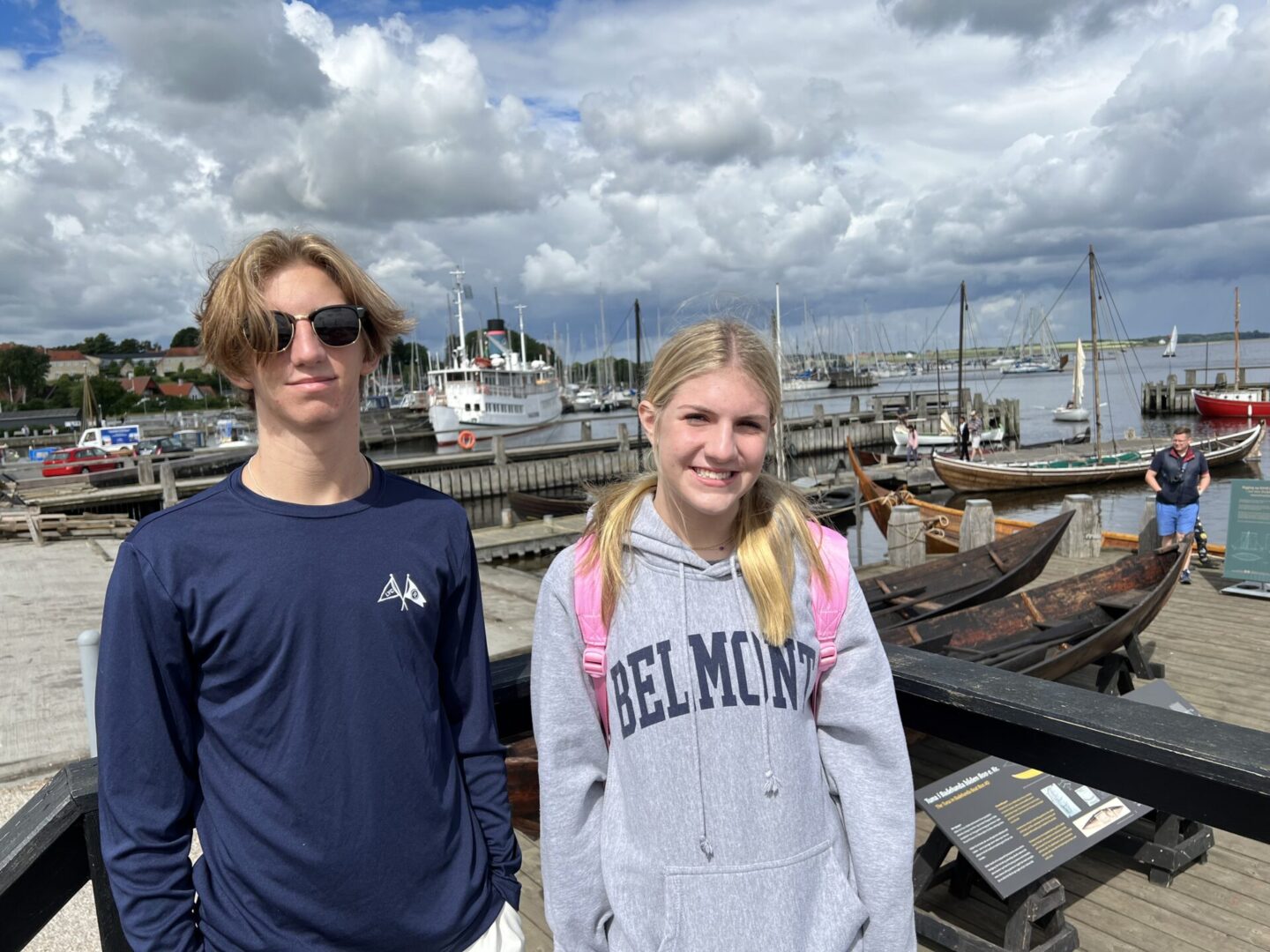 "Cousins in Copenhagen, Our Room Service T Shirt made it to Copenhagen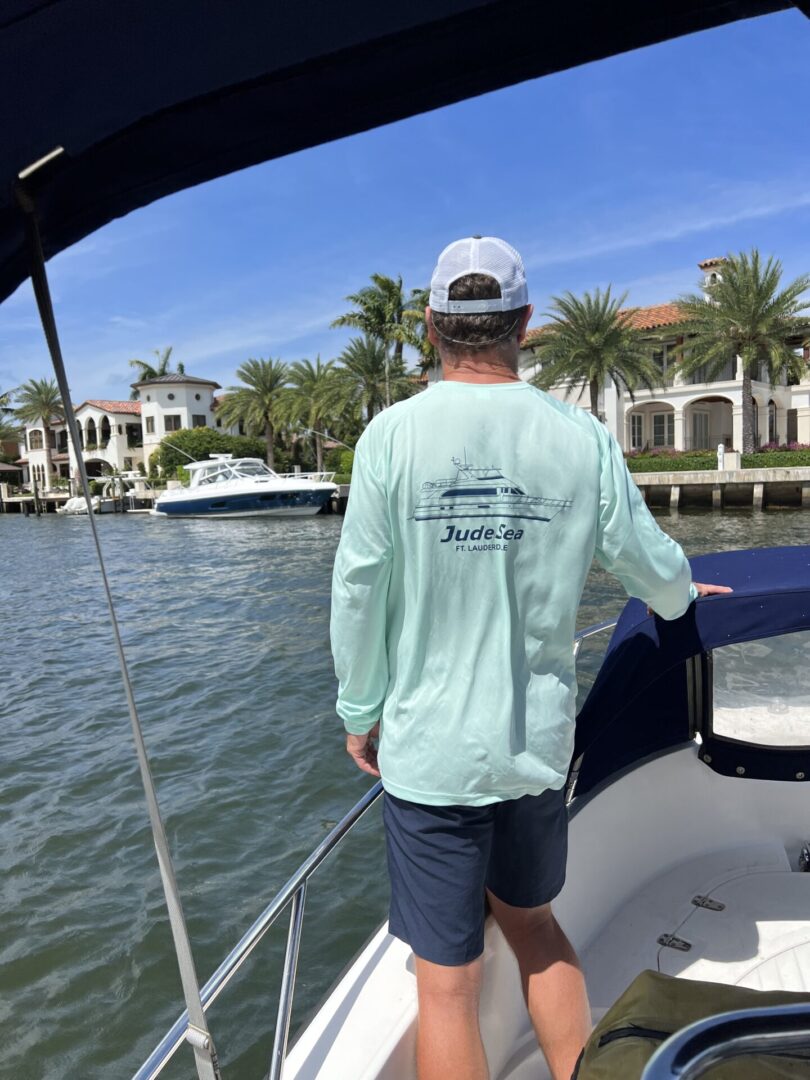 "Jude Sea" We made these shirts for a good client and friend of 25 years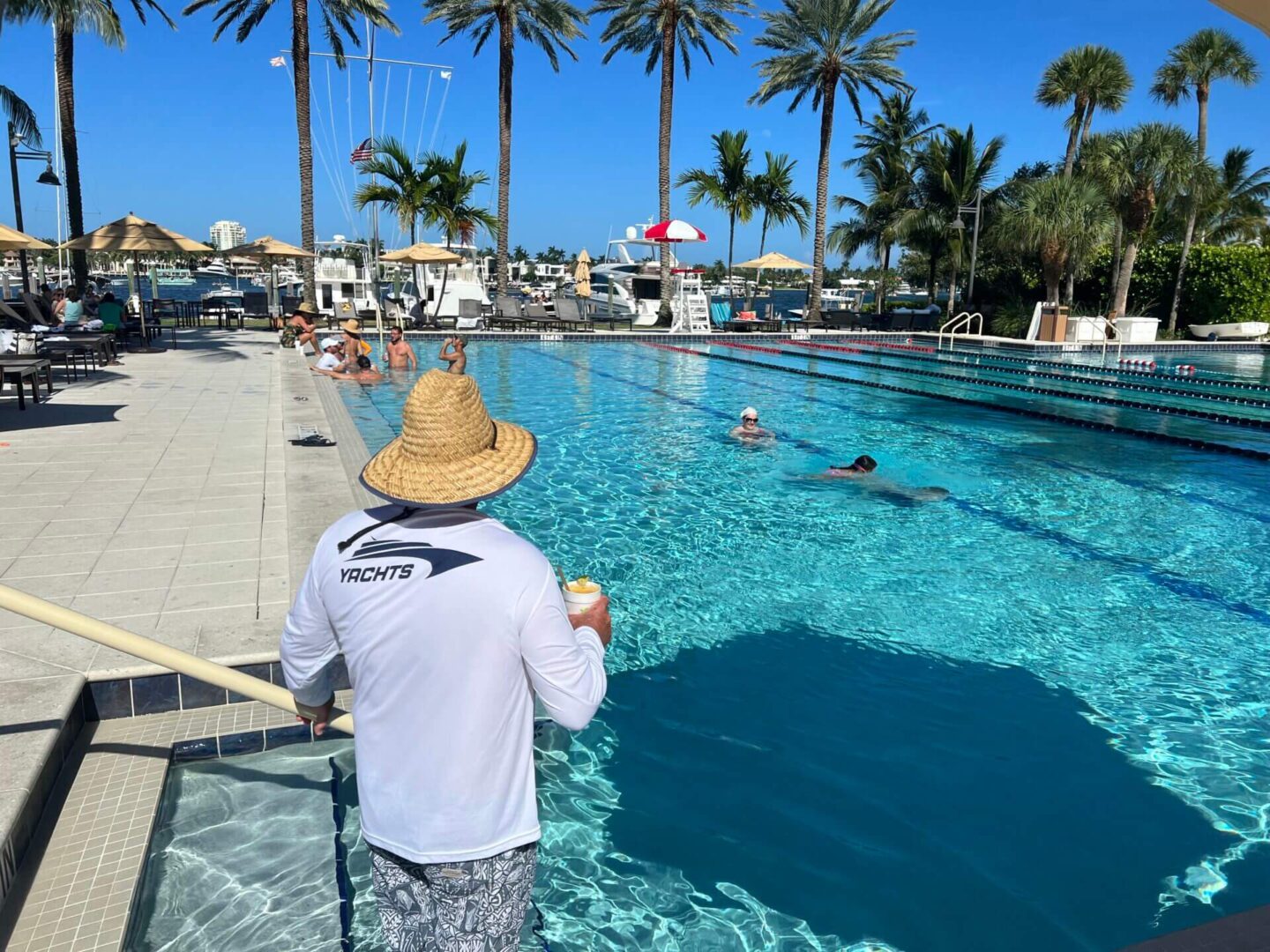 "PC in the pool" Past Commodore/Friend and Client in the Pool with Bryan Long Yachts Shirt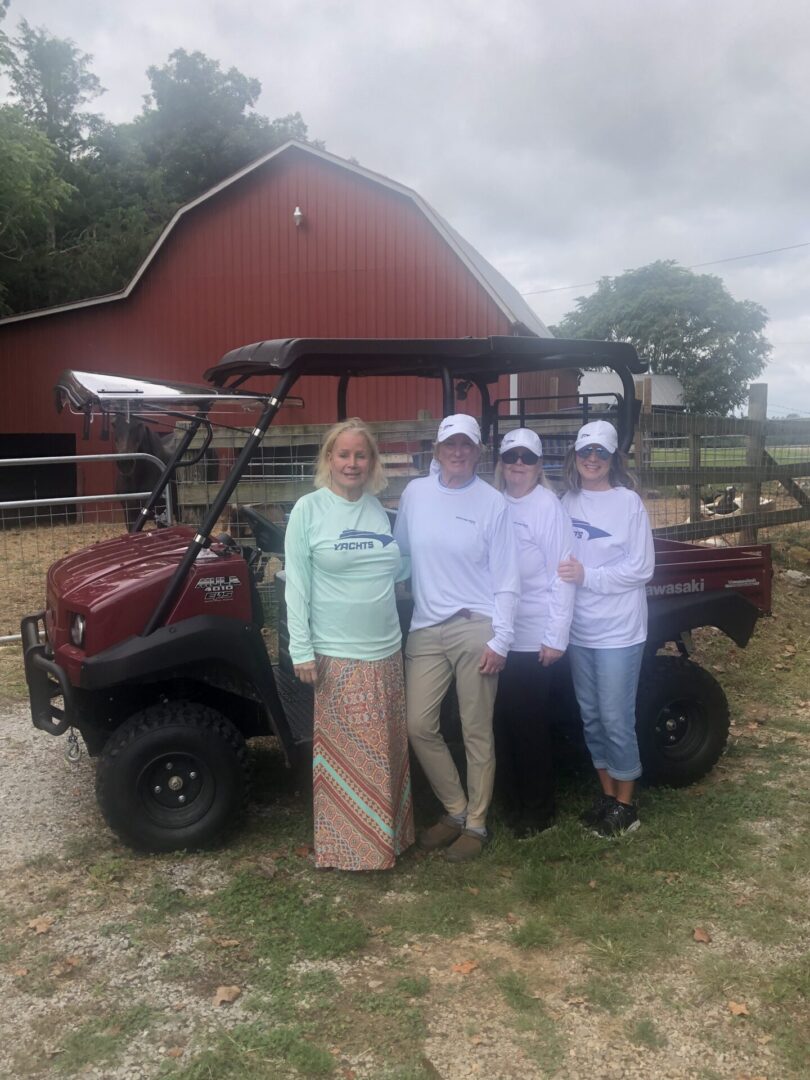 Happy Birthday Barbara, you are the best. You started this beautiful life we all are living and we love you for it! Thanks your daughter Heather, Colton,Parker and Bryan. Me are all measured by your friends, Laura Beth, Judy, Debbie, and many more!